Mission:
We shall deliver quality products and services that meet or exceed our customers' expectations.
Services
From our fast quoting process and fast turnaround, Hart Electric has the experience and technology to allow us to meet your expectations.
Industries
Hart Electric specializes in off-road and custom applications such as mining, agriculture and industrial. .
Commitment and
Quality Craftsmanship
Hart Electric is committed to building quality wire harnesses and cables to customer specifications within their time frame.
Since 1984 Hart Electric has continued to improve and incorporate the latest wire harness and cable assembly technologies into our work process. This provides a quick turnaround for your time sensitive orders. Assembling wire harnesses is knowing the skills of assembly, training to handle the unique situations our customers face. We can assist in the steps needed to finish the job. Our quotes come fast, accurate and are backed by the same system we use to deliver our product. Please contact us to learn how our experienced team can meet your company's needs.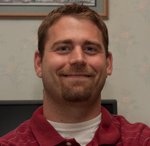 Our Promise to you:
"Your project will become our project. Your sense of urgency becomes ours. If you have a concern our management staff is there to help."
Manufacturing Marvels features Hart Electric: