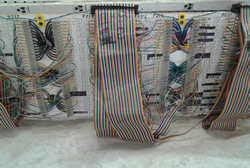 Computer-aided continuity testing
Hart Electric is capable of using computer aided software to test continuity of wire harnesses. This service assures the customer that the fully assembled wire harness is 100% correct before leaving the facility.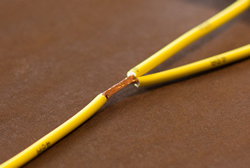 Sonic Splicing
Hart Electric offers a service to splice wires together. Our machine is an advanced sonic welder utilizing high standard quality techniques.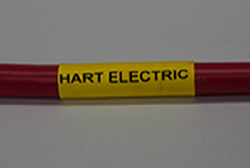 Custom logo branding
Hart Electric features a rich, high performance thermal transfer marking system. These heat shrink markers are available in varying lengths ranging from 0.25" to 4", and sizes ranging from 1/16" to 2" and can be custom labeled.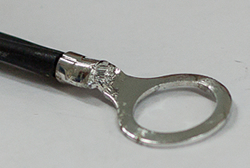 Tin Dipping
Hart Electric has used tin or hot solder dipping for many years for industrial applications. For copper and copper alloys, hot tin dipping prevents the base material from oxidizing.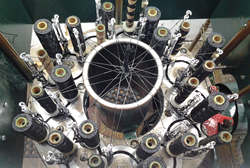 Braiding
Hart Electric offers a covering for harnesses that consists of 24 to 36 nylon strings weaved together to form a tight braid. We have trained operators whose sole responsibility is to braid all the required material on a wire harness assembly.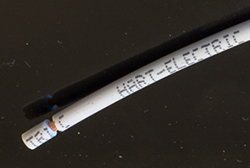 Hot Stamping
Hart Electric provides a service of marking wire sizes ranging from 8 AWG to 18 AWG wire.